What is a Customs Declaration? How do Customs Declarations work and how do you submit them? Do you actually need to submit a Customs Declaration and if so, how much does it cost? These are all questions you need answers to if you are importing or exporting goods to and from Great Britain. Completing Customs Declarations can be complicated, but don't worry, we've got you covered!
WHAT IS A CUSTOMS DECLARATION?
A Customs Declaration is an official document that lists and gives details of goods that are being imported or exported internationally. When you import or export goods to or from any international market you have to submit Customs Declarations.
Customs Declarations are legally-required forms used globally to identify the origin of goods and applicable tariffs. This enables relevant authorities to calculate what duty is payable, highlight any restrictions, control the flow of goods and ensure a nation's safety and security.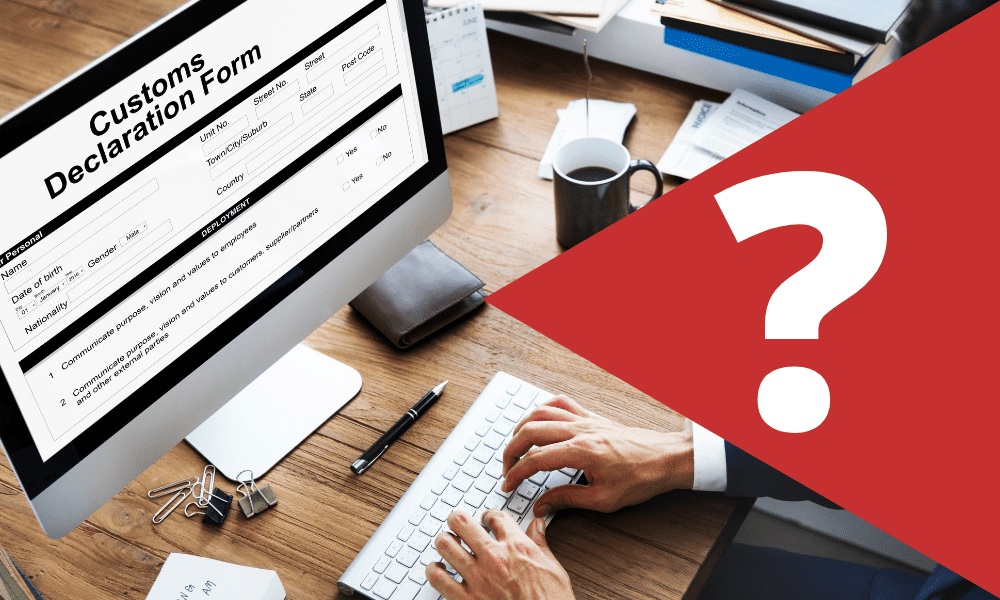 THE IMPORTANCE OF CUSTOMS DECLARATIONS
A Customs Declaration is just one part of the wider import or export process, but it's a crucial part. Once your business is correctly set up and ready to import goods into Great Britain with its own GB EORI number, you must ensure the company sending you the goods can export them.
Firstly, they may need a specific license or certificate to export the goods as well as an export customs declaration. Secondly, they may need to add a specific statement on the declaration for you to benefit from zero or reduced Duties.
It's highly advised you appoint a customs agent like AMCO to process your customs declarations at this stage. It's not uncommon for this to also be the transport company you chose.
A Customs Agent will ensure the Customs Declaration meets Customs rules, which will determine the rate of Duty to pay and clarify if any licenses are required based upon the Import Commodity code.
A customs agent will also advise if your goods qualify for reduced customs duty, or no customs duty at all and if you are a VAT registered company, you can claim back VAT paid. Once your goods are cleared and arrive safely, it's important to keep a record of your invoices and customs paperwork.
DO I NEED TO MAKE A CUSTOMS DECLARATION?
If you're importing or exporting goods internationally, you need to submit a Customs Declaration. It's the process your goods must go through before your goods can cross the border. To avoid your goods being delayed at the border an accurate Customs Declaration must be completed.
It's recommended you appoint a Customs Agent like AMCO to deal with Customs Declarations on your behalf. AMCO process Customs Declarations to Authorised Economic Operator standards, an internationally recognised quality mark. Meaning your goods are processed legally, efficiently and securely through industry-standard customs control procedures.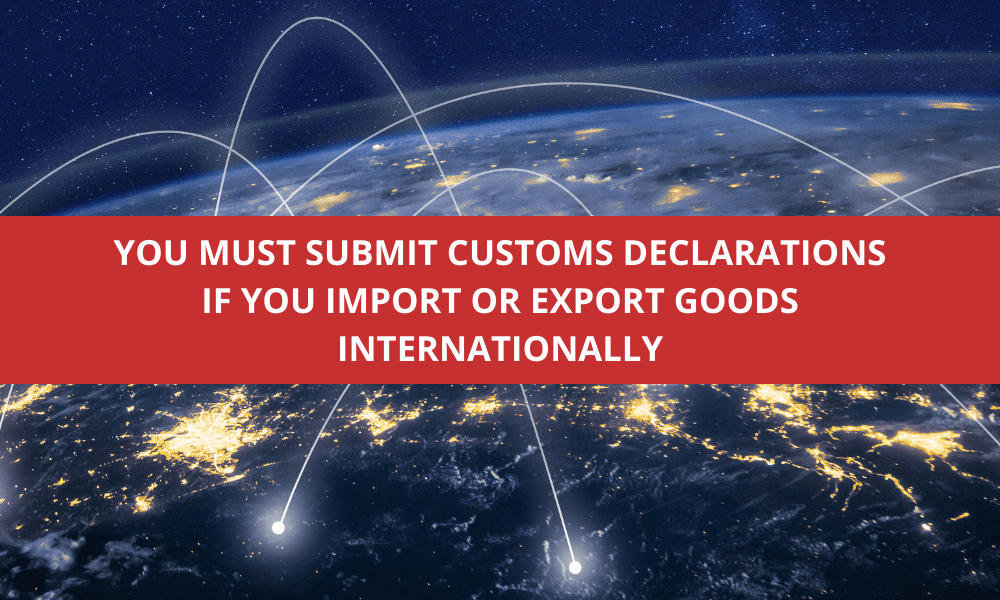 WHAT WILL HAPPEN IF I DO NOT DECLARE MY GOODS?
Should you fail to declare goods via a Customs Declaration, your goods will not only be delayed at the border but most likely seized. You could also face prosecution and a fine.
It's just as important to complete Customs Declarations accurately. Inaccurate information, such as the in-correct value of goods is taken very seriously, also resulting in goods seizure and a fine.
HOW MUCH DOES A CUSTOMS DECLARATION COST?
The cost of submitting Customs Declarations will vary with the type of service required and the complexity of the declaration. Mixed consignments take longer to declare and may involve multiple certificates or permits for example. This is something you can discuss with AMCO.
Information declared on your Customs Declarations will also determine the rate of Duty you need to pay.
HOW TO SUBMIT CUSTOMS DECLARATIONS
Submitting customs declarations can be complicated and inaccurate declarations can cause all kinds of issues. At AMCO we advise businesses to appoint a customs agent to ensure the process goes as smoothly as possible. If you need a Customs declaration we can help.
Our team of friendly and highly-experienced staff can handle the Customs Declaration processes easily and quickly. This allows you to focus on your core business.
With over forty years of experience working with our customers, we understand the importance of quality and reliability. Whether you're new or experienced, we'll help ensure you get your goods through Customs and the Border fast, that's why our team is available 24/7 to support you.